Why You Should Install Microsoft's Newest Browser
If you are a PC user, you have to have a copy of some version of Internet Explorer on your computer so it might as well be the latest most secure version and that would be IE 9.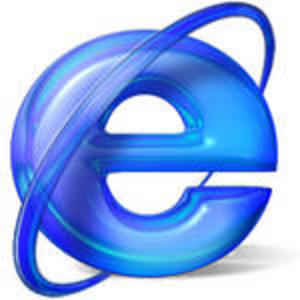 Microsoft Finally Got It Right
Microsoft announced the availability of the first stable version of Internet Explorer 9 on Pie Day 4-13 at South-by-Southwest film/music/geek fest in Austin, Texas. And if you are a PC user running Vista or Windows 7, you should download and install this newest iteration of IE immediately after you have finished reading this article.
If you are a devoted Google Chrome user like me or a Firefox fanatic you may be wondering "Why would I want to do that? I've despised IE for years?" The answer is: a) this is some amazingly good software and b) you need to get any other buggy version of IE off your system and replace it with this newest version of IE. Think about it. It's virtually impossible to delete IE from a PC. Plus, you have to have some version of IE installed in order to get Microsoft updates so it is far safer to have the latest version of IE installed. Besides at some point in the very near future Microsoft will "force" us PC users to install IE 9 in the form of a critical or important update. So, even though I intend to continue to use Chrome as my primary browser and I'll explain why further on in this article, I have installed IE 9 on all my PCs and you probably should too.
Oh, if you're still running XP, sorry but IE 9 will not install on your operating system. If you are still using Windows XP, you are using an out-dated, insecure OS and you are much more susceptible to malware infiltration or worse than those of us who are using newer versions of Windows. But if you are running XP, be sure you have the latest version of IE 8 installed on your system. Windows updates are only available through a version of Internet Explorer and running the latest version IE available to you is the smart thing to do.