Google's Motto Is Don't Be Evil
Some of Google's free services are sort of spooky. One of those sort of spooky services is Google Web History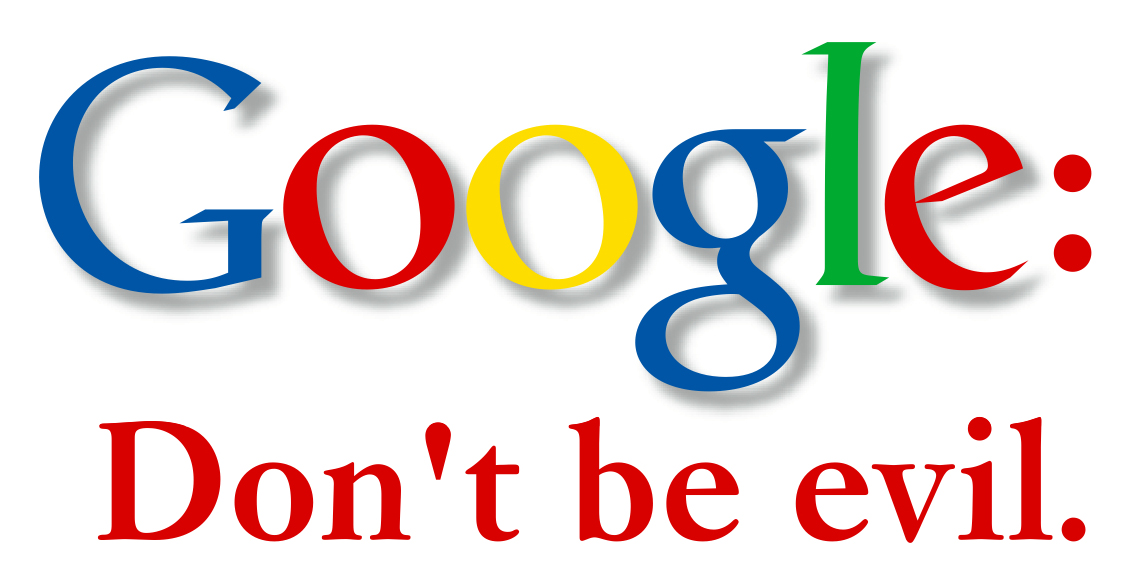 Google Web History Is Sort Of Spooky
Back on February 17th of this year, I published an article on this Website about Google's Free Services in which I wrote about almost all of the wonderful stuff that Google offers to us free of charge like Gmail, Google Docs, Picasa and a host of other useful online and off-line Google products and services. One thing I left out in that article is a rather "spooky" service that Google provides us for free that a lot of people don't seem to know about or at least don't seem to pay much attention to called Google Web History.
What is Google Web History? And why do I refer to it as rather spooky? Well copy this url https://google.com/history and paste it into your browser address window to find out. Note that you'll have to be signed into your Google account in order to see your Google Web History. If you don't have a Google account, you won't see much of anything other than a page inviting you to sign up for a Google account. If you do have a Google account (and most of us do) you might be somewhat surprised at what you do see.
Since as far back as April of 2007 Google has been offering to help us remember where we've been on the Web or Google has been spying on us perhaps without most of us even knowing about it. Those are the two ways that most people who are aware of Google Web History feel about this free and somewhat "spooky" Google service. In fairness to Google, when you create a Google Account you're given the option to disable Google Web History even though it is enabled by default. But Google doesn't go to great lengths to describe what Google Web History is when people are first setting up their accounts so almost everyone of us opt in and then promptly forget about it. So there are no doubt millions of people who are unaware that Google has been recording on their vast banks of servers every search they have ever made on Google since the Spring of 2007. And they are no doubt just as unaware that Google has been making available to them the last 180 days of those of those searches via Google Web History.