Portfolio
The images below are thumbnails of screen-shots of Web pages I have designed. Click an image to view the actual page.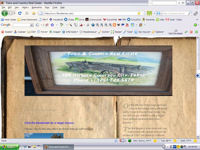 The first image is a screen shot of a Website that I designed for Town and Country Real Estate in Colorado City, Texas. Clicking on the image will take you to the actual Website.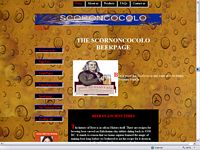 The second image is s page from my personal Website, Scoroncocolo.com. This page, like all of my work, was designed using CSS rather than the older deprecated method of using tables for its layout.
The next image is one more page from my site that I have used CSS rather than old-fashioned tables to design.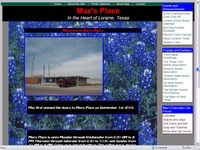 The fourth image is a page that I designed and created for a client that I hope will be up and running in the near future.
Contact Us
Phone: 325 737 2262
Cell: 325 242 1291
Email: sjh@scoroncocolo.com
TreeWare: P.O Box: 473 Loraine, Texas 79532
More contact information...