Why You Might Want To Jailbreak Your iPhone
Is Jailbreaking an iPhone Risky or Illegal?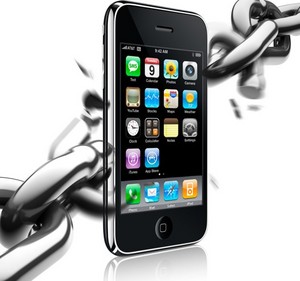 How To Jailbreak Your iPhone 4s
When you first hear someone talking about Jailbreaking an iPhone or an Android device, it sounds illicit, unethical or even illegal. But the fact is, it isn't any of those things. When you Jailbreak your iPhone you are simply untying yourself from Apple's restrictions which are designed to benefit Apple and not you. I figure I bought the phone from Apple. It belongs to me now, not them. Thanks to the Electronic Frontier Foundation, as of July 26, 2010, it is perfectly legal in the U.S. to jailbreak an iPhone or any smartphone or tablet device.
Of course Apple had rather that you didn't unthether your phone from them. They want you to buy all of the software you use on your phone from them so it is in their interest to make it as hard as possible for all of us to break free of our dependence on them. But once you've managed to jailbreak your iPhone you'll be allowed to access Cydia, an iTunes App Store alternative that offers an array of marvelous stuff that Apple doesn't want you to have access to because it doesn't make them any money when you shop somewhere other than the iTunes Store.
You can use either Absinthe or Cinject to jailbreak an iPhone 4s or an iPad2. For iPhone 4 and earlier iDevices that have been updated to iOS 5 you will need to use Red Snow or Pwnage to help with your jailbreak. After your iPhone or iPad has been jailbroken you will be able to use Cydia as well as Apple's iTune store to shop for apps and customizing software. Once you have access to Cydia you can start look around for all those apps that Apple doesn't want you to have.