an M. C. Escher Photograph Gallery
Mouse over thumbnail to view. Click on thumbnail to view for download.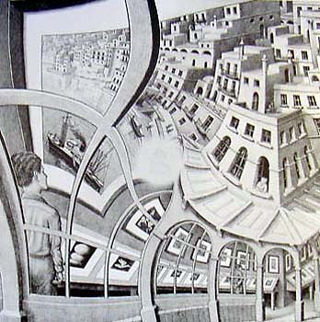 This drawing by M.C. Escher is called "Print Gallery". ****
To download a copy of any picture, click its thumbnail on the right. Use your Back Button to get back to the Gallery.
Links to Scoroncocolo